About Marshall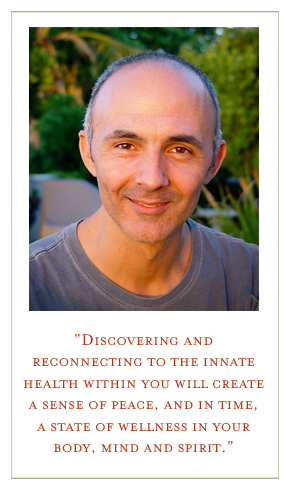 I am a Licensed Acupuncturist whose goal is to empower each of my clients to attain and maintain a state of health and wellness in their life. Restoring balance through my treatments and encouraging active participation from my clients is my focus. I practice a gentle style of Chinese and Japanese acupuncture [Toyohari], Chinese herbal medicine, Acutonics and Cranio-Sacral Therapy (CST). My training in these therapies allows me to meet the needs of my clients wherever they may be on their path to health.
My Path
My own path to healing led me on a search for many years for something that, at the time, I could not define. The more I searched for that something, the more it eluded me. I was looking outside of myself to improve my inner self; to improve my physical and emotional health. I have since discovered that what I was searching for was peace within myself. A life in balance. I now appreciate that this is accomplished by looking to my own resources, with support from others in order to heal.
Physical pain is what helped to focus my desire to find true healing, what I now appreciate as holistic healing. I had suffered for several years after a surgery, which produced scar tissue that had entrapped a nerve. Conventional medicine had provided a successful surgery, for which I'm grateful, but could not address the constant nerve pain that followed. I suffered with this pain for more than two years. I was fortunate to be introduced to acupuncture and through a series of treatments, the nerve pain that had plagued me for years was gone. Many years later, I am still pain free. The shift in thinking that I would not always have this pain also shifted my thinking about health in general. I felt called to study acupuncture and Chinese Medicine. Through my experiences, I discovered that my initial impulse to be pain free had led me on a path that has created deep healing within me. It has been a journey of self-discovery as well as an education in a remarkable medical system. My awareness and understanding of the true meaning of health and wellness continues to grow and I experience increasingly positive effects in my well being as I continue on this journey.
My Philosophy
The philosophy of health that I embrace is simple. To quote Rumi, the Sufi poet, "Everything you want and need is inside you." The modalities I practice exemplify this truth.

I utilize my knowledge and acquired skills to assist the patient in re-establishing balance within their body, mind, and spirit, thus supporting the body's innate wisdom to heal. With balance, the body is capable of addressing any condition it is presented with. When an imbalance is not addressed, physical symptoms such as pain can manifest, and we then become aware that something is wrong. An ancient Chinese text states that physical symptoms are one of the late expressions of imbalance or "dis-ease".

One aspect of the holistic model of health is that true healing progresses through layers, like peeling back layers of an onion. As a holistic practitioner, my intention is to support you in peeling away these layers, which may express as symptoms in your body. As we do this, together we can discover the root of the imbalance, and through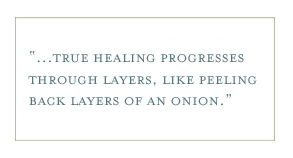 addressing the root and not just the symptoms, transformation to a state of true wellness can occur.

What does this mean for you? What if you are saying to yourself, "I just want to get rid of my shoulder pain." That is certainly OK as well. It is always your choice and we may only need to uncover one "layer of the onion". My intention and goal is to always honor your needs and meet you where you are, and where you want to be with regards to your health goals. Every step forward is a good step and, in time, if you wish to address other issues, I can provide you the support you may need or refer you to those that can assist.
Education, Certifications and Associations
I began my health studies at Bastyr University where I earned a Bachelor Degree in Natural Health Sciences and continued there, earning a Master of Science Degree in Acupuncture. My post-graduate education includes training in Toyohari (a Japanese, gentle style acupuncture therapy), Cranio-sacral Therapy, Acutonics and Polarity Therapy as well as the following certifications / licenses:
Licensed acupuncturist in Washington state

National certification as a Toyohari practitioner

National certification as a Diplomate in Acupuncture by The National Certification Commission for Acupuncture and Oriental Medicine (N.C.C.A.O.M.)

National certification as an Acupuncture Detoxification Specialist by the National Acupuncture Detoxification Association (N.A.D.A.)

Cranio-sacral certification program (completion Spring 2009)
I also hold professional membership in:
The National Certification Commission for Acupuncture and Oriental Medicine (N.C.C.A.O.M.)
The Washington Acupuncture and Oriental Medicine Association (W.A.O.M.A.)